By Brenda Diaz
The warm days of summer and spending time outdoors are quickly coming to an end.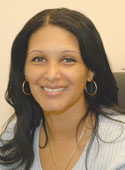 What will occupy your time in during the fall months? The fall has now become known as the season of new beginnings. What a great time take a class in school, learn a new skill, take up a new hobby, or join a walking club or exercise class. Staying both mentally and physically active is vital to one's health. Mental stimulation is just as important as staying physically active.
Learning a new skill or picking up a new hobby can help your mind stay stimulated. It can also provide a newfound passion, reason to wake up in the morning and allows seniors to meet new people with similar interests. Much research has been conducted on the aging brain and the benefits of lifelong learning. As people mature, their brain gradually shrinks. As this happens, some of the nerve cells in the brain can shrink or lose connections with other nerve cells. In addition to this, blood flow also slows down as people get older. Taking up a new hobby or learning a new skill can help keep your mind healthy.
The thought of learning something new or meeting new people can be very intimidating. However, the rewards can be infinite. Many seniors attend their local senior center, councils on aging or libraries. This is the perfect environment with great opportunity to take a budget friendly class, participate in an educational program or an exercise class. In most local senior centers, many seniors know each other or can quickly make friends, many of them also provide transportation.
Senior centers typically offer many different types of cognitive enriching classes. Some examples of new hobbies or crafting classes may include drawing, painting, knitting, learning a music instrument, scrapbooking or photography. An important cognitive activity is engaging in meaningful conversation. Remaining socially active is also another form of staying mentally healthy.
Many local centers, local libraries or colleges offer second language courses, gardening classes or computer classes. Whether your loved ones live nearby or in another state, learning a new computer skill such as "skyping" can keep you technologically connected to them. The greatest rewards are the feelings of accomplishment, being part of a group and essentially having fun.