By Brenda Diaz
Making the decision to place a loved one in a community may be one of the hardest choices to face. However, it may be the best option.
Is your loved one at home alone? Are they isolated? Depressed? Do they need 24 hour care? Or do they need someone to check in on them a little more often than you are able? Being able to honestly answer these questions will help determine your needs.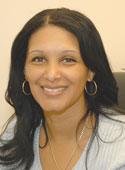 Change is difficult, especially for a senior who has been independent. However, there are positive benefits of being in a community with others in similar circumstances. Being among their peers offers good relationships, socialization, sense of being and purpose, plus the additional care they may need.
Senior home care options: Some home care agencies strictly provide care while others can assist with household chores. This is a great option for loved one who may need additional help on a regular basis. Most agencies require payment by the individual.
Adult day programs: If your loved one is isolated at home and would benefit from partaking in meaningful activities, a senior center or adult day care program may be the perfect solution. A senior center is intended for those who are independently living in the community and require minimal supervision. Senior centers provide a robust calendar of activities, such as day trips, exercise programs and classes. An adult day program meets the needs of seniors who need more dedicated care and supervision. These activities allow a greater quality of life and safety while they remain living at home. Both options typically provide transportation.
Assisted living communities: They offer independent living with various levels of care. The physical settings provide a homelike atmosphere. People in these communities enjoy the independent lifestyle while being part of a self-contained community.
Long term care communities: When 24 hour care is needed, they offer a comprehensive circle of care, including three meals per day, single or shared bedrooms and daily entertainment.
Once a decision has been made regarding the level of care your loved one needs, purchase a notebook and create a star system for each location you visit or call. While visiting take note of the staff. Are they smiling? Do the residents seem happy? Are they dressed appropriately? Are the activities aligned with what your loved one likes? Are the hallways cluttered? Are the outside grounds well kept? One key question to ask is what their staffing ratio is. This will tell you how many certified nursing assistants they have per shift and how many nurses are available per day. Once this process has been completed you are ready to make an educated and final choice.