By Brenda Diaz
In today's modern world, being busy is a natural state for most people, but for seniors it can be an integral part of life. Numerous studies show that seniors benefit both physically and psychologically when participating in activities, whether at home or in short or long-term care facilities.  Staying active can be linked to a longer life. Physical activity helps keep both the body and mind healthy and strong. Social activities offer seniors a sense of both purpose and independence as well as stimulation of the mind.  Connecting with others who share similar interests is the foundation of a great support system. Everlasting relationships formed amongst peers are a very important aspect in this stage of life.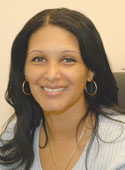 Many seniors continue to work into later life, which makes them feel very productive. When not able to work, and health is failing, doing anything fun may seem impossible. However, keeping seniors engaged is key to their emotional, physical and spiritual well-being. Group activities such as yoga (can be done in wheelchairs) participating in musical shows, going on nature trips, celebrating milestones and even bingo are important in maintaining a sense of self. Seniors who take part in these activities lead a more meaningful and fulfilling life. Five to ten minutes of physical exercise, which can also be performed in a wheelchair, forms an important part of the socialization, independence and physical well-being of all seniors. Being able to reach into a cupboard, organize a drawer, use the microwave or pull up socks seems like a simple task. However, when someone is not able to perform the tasks of daily living, it can be very discouraging, debilitating and depressing. Maintaining a healthy exercise routine that can be done sitting down for as little as ten minutes per day can conserve muscle strength, independence and emotional stability.
Having a group of friends with similar interests is a key factor in leading a happy life.  Sharing activities with people of similar interests offers moral support, encouragement and enjoyment. Positive activities have the power to make people feel happy and motivated.  When a person is in a state of happiness, their body releases endorphins that fight depression, invigorates the mind, and provides a sense of wellness and inner peace.
Mental exercise is just as important as physical exercise.  Examples of this are puzzles, word searches, picture taking, problem solving, working on the computer and reading. Cognitive activities keep the mind healthy, engaged and stimulated. This can be a very exciting time of life when people take a positive approach and enjoy each day to the fullest.
When looking for a skilled nursing care and rehabilitation facility, make sure to check the activities and events calendars, gym facilities and activity rooms.   Ask to visit the activities in progress to make sure they are well attended.  Observe if residents are being encouraged to socialize.
Brenda Diaz is the Director of Community Relations at Wingate Healthcare.  She can be reached at Wingate of Needham or Wingate of Sudbury, 781-707-6106.  Visit their website at www.wingatehealthcare.com and wingatehealthcare.com/location_needham.  Archives of articles from previous issues can be read on fiftyplusadvocate.com.