By Jean E. Keamy
People who wear glasses get their eye examined to update their prescription.
If patients are seeing well, they tend not to get their eyes examined regularly.
Many people, who do not wear glasses, have infrequent eye exams.
With changes in insurance, many patients do not have routine eye coverage.
In fact, Medicare does not pay for routine eye exams or for glasses.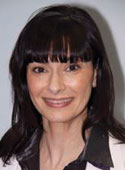 By age 50, people need to have a thorough eye examination. Many diseases of the eye and body become more apparent after age 50. Often many systemic diseases will be diagnosed at an eye exam. Diabetes, high blood pressure and cardiovascular disease can cause changes in the retina. Many medications and menopause can lead to dry eyes. Retinal changes and dry eyes can impact vision over time.
Eye diseases also are more likely with increased age. Cataracts, an aging process of the eye's lens, usually start between ages 50-60 years. Age related macular degeneration, a degeneration of the macula, has increased incidence with age.
Glaucoma, a disease of the optic nerve, is more common with aging.
Without a thorough eye examination, it is impossible to detect these common diseases early. The progression of many diseases can be controlled with early diagnosis and treatment.
Lastly, as we approach 50, reading glasses become more necessary. The lens cannot change shape with age. This makes it harder to read up close. Almost everyone over 50 needs reading glasses. It is important not to wear reading glasses that are too weak or too strong to prevent eye fatigue.
These are just a few of the countless reasons to get regularly scheduled eye examinations.
Dr. Jean Keamy is a board certified ophthalmologist specializing in cataract surgery, refractive surgery, eyelid surgery and diseases of the eye. She owns Keamy Eye & Laser Centre on 24 Lyman St. in Westborough and can be reached at 508-836-8733. Learn more at www.seemedrkeamy.com.