By Dr. Jean E Keamy
Diabetes can cause many problems in the eyes. It is a leading cause of vision problems in the United States and can cause fluctuation in vision if blood sugars are not controlled. Diabetes can lead to the early development of cataracts.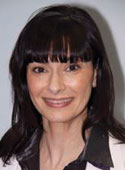 Often diabetes can cause asymptomatic retinopathy. It also can lead to leaking blood vessels as new blood vessels grow in the retina. Regular dilated eye examinations are necessary for detecting and treating diabetic retinopathy. Because patients are often asymptomatic, photocoagulation treatment can effectively reduce vision loss during the early, asymptomatic stages. Yet, despite recommendations that patients avail themselves of regular screening and valuable treatment, many patients skip exams.
Missing annual diabetic eye exams increases the risk of vision loss. On the other hand, clinical trials have demonstrated that early detection and treatment can reduce vision loss by 90 percent. These statistics clearly argue for annual eye exams and treatment, if necessary, to combat this disease.
One of the most frightening aspects of diabetic retinopathy is that most patients do not experience any symptoms or pain until the disease has begun to proliferate. This is why consistent preventative care is so important. Diagnosing diabetic retinopathy requires the expertise of a skilled ophthalmologist.
Dr. Jean Keamy is a board certified ophthalmologist specializing in cataract surgery, refractive surgery, eyelid surgery and diseases of the eye. She owns Keamy Eye & Laser Centre at 24 Lyman St., Suite 130, Westborough and can be reached at 508-836-8733. Learn more at www.seemedrkeamy.com.