By Angela Rocheleau
Back to school is in the air. This not only signals changes for school children but also for their parents. Everyone is up early, scattering around the house for clothing, breakfast, book bags and the mad dash to the school bus.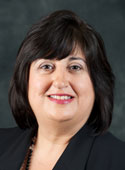 A quick glance at the calendar for mom and/or dad is just another daunting task. Johnny has band practice, Susie has soccer, dad has a business meeting and mom has to prepare dinner and hopefully time for a quick trip to her local gym.
Who and how will everyone find time to help out grammy and grandpa this week?
Once summer ends, many homes face this type of scenario. Those families that also have primary responsibility of caring for a senior experience even more stress and juggling during the fall/school year. Caregivers within the sandwich generation are the busiest. Often, there comes a time when they need to seek outside help.
Help for seniors can consist of home care aides that can assist with cleaning, shopping, meal preparation and many other tasks. Assistance for the senior may involve lawn care and landscaping or even snow removal in the winter. Sometimes there is a need for a handyman for small home repair jobs. How about bigger jobs such as downsizing or moving a senior loved one? There are organizations that can help with that task. Transportation companies are also available to assist with doctor's appointments or errands. There are many reliable and reputable services that you can partner with to share the care of your loved one.
As a caregiver, opting to hire assistance for an aging family member helps balance out an otherwise chaotic and stressful schedule. Seek references, conduct personal interviews, ask for insurance and bonding information and call the local Better Business Bureau. Compare prices and interview at least three candidates for each service.
Using outside services does not make you a bad son or daughter. The extra help would allow for more quality time with a loved one. Wouldn't it be more enjoyable to have a social visit with mom rather than doing her dishes or mowing her lawn? How about a nice lunch date rather than going grocery shopping?
When hiring outside help, find out who the main contact is and when they are available to call upon.  Ask if they have evening and weekend coverage for emergencies. If one member of their team cannot come, ask if they provide a substitute.
If services are being delivered in your loved one's home, stop in for an unannounced visit. Maybe leave out a notebook where service providers can write notes when their tasks are completed or provide an email address for communication.
Always ask your loved one how he or she feels about the services being provided and whether he or she is comfortable with the workers who are entering their home. Ask if the services are completed on time and whether the provider stayed for the contracted time.
Angela Rocheleau has 25 years of experience in the home health care industry focusing on leadership roles for the past two decades. She serves on the Better Business Bureau board of Central New England and the Executive Board of the Mass Council for Home Care Aides.