By Ron Pollack
Did you hear about the case last year of the Houston doctor and medical equipment provider who billed Medicare more than $1 million for wheelchairs and other medical equipment that patients didn't even want? Sometimes this equipment is delivered to the door of a person who is surprised to see it and can't get it taken away.
What about the home health care agencies in Michigan that defrauded Medicare of almost $3 million by billing for home health services that were not needed or were never provided? We all agree these kinds of scams need to be stopped. Waste, fraud, and abuse cost Medicare millions of dollars each year, and these costs are passed on to everyone — beneficiaries and taxpayers.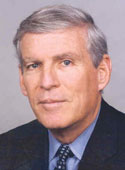 There is good news. Recent efforts by the Centers for Medicare and Medicaid Services (CMS) — the agency that administers Medicare — resulted in the recovery of almost $3 billion for Medicare in 2009. And CMS continues to do more.
To build on this success, the Affordable Care Act (the new health care law), provides CMS, the Department of Justice, and other relevant agencies an additional $350 million to hire more investigators to root out waste, fraud, and abuse. This is a good investment that will save Medicare an estimated $5 billion over the next 10 years.
The new law goes further. It creates new rules that will help prevent trouble in the first place. Stricter screenings of health care providers, like background checks and site visits, will help ensure that "fraudsters" never become part of Medicare. Any providers that do commit Medicare fraud will face harsher fines and penalties than they did before.
You have a part to play, too. Have you or a friend ever been given the same test twice with no good explanation from a doctor? Or been offered free medical supplies in exchange for your Medicare number? Sometimes it's just an honest mistake — but sometimes something more sinister is going on.
One of the most important things you can do is to protect your personal information. Never provide your Medicare number to anyone but your health care providers. If someone offers you free medical supplies or services and then asks for your Medicare number, do not give it to him or her. If what they are offering is free, they do not need your Medicare number.
Medicare will never call or visit you to sell you something. If someone calls to sell you anything and says he's from Medicare, tell him no thanks. Then report what happened to the U.S. Department of Health and Human Services at 800-HHS-TIPS (800-447-8477) or by email to HHSTips@oig.hhs.gov.
You should also check your Medicare Summary Notices and Explanation of Benefits. These are documents you receive from Medicare, your Medicare Advantage plan, or your prescription drug plan that explain what services or medications you have received. If a service is listed that you did not receive, if the dates listed are wrong, or if you do not recognize the name of the health care provider, contact your health care provider or plan. There may be a simple mistake. But if you need more help, you can contact the volunteers at the Senior Medicare Patrol (www.smpresource.org or 877-808-2468). Finally, don't be afraid to report a problem to the U.S. Department of Health and Human Services.
Ron Pollack is the executive director of Families USA, a national organization for health care consumers. It is nonprofit and nonpartisan, and its mission is to secure high-quality, affordable health coverage and care for all Americans. Online: www.familiesusa.org.