By Angela Rocheleau
We often write about caregiving since this is one area we just can't say enough about. There are so many families struggling with the challenges of caring for aging parents while trying to balance their own lives and raise their children in a world of uncertainty. Caregiving impacts one in four families in America and the numbers will soon rise with the boomers.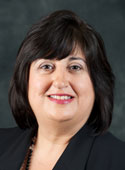 The caregiver can be a member of the family, a friend or someone you have hired on your own or through an agency. Having more than one caregiver is a great option if you can arrange a rotating schedule of care.
The best ways to determine a schedule of care is to figure out what the elderly person needing care can do independently. What activities require help each day? What does the person do for leisure? Does he or she need constant supervision?
Once you have determined that, try to match up the time of day, activity or need to the prospective caregiver. Then begin to set up your schedule.
We know that family caregivers may not be fully trained in this new role. The new tasks can include handling the elder's finances and taking them to medical appointments. In addition, family members may be required to assist with personal care such as bathing and dressing, some meal preparation and general housekeeping tasks.
One problem family caregivers frequently experience is trying to do it all and do it alone. In trying to be the sole caregiver, many caregivers forget to take care of themselves. Someone compared the role of caregiving to having a full time job. Family caregivers need to recognize that:
•You can't do everything yourself — you need to work with others.
•You need to take daily breaks.
•You need to take vacations to renew yourself.
•You need to be realistic about what you can do.
We often see caregivers who are in denial about their loved one's illness. This is a way of coping because we often deny things that hurt and things that can keep us from seeing the situation as it really is. Working through our denial allows us to be realistic about the situation.
Studies show that sacrificing yourself for the care of another and removing pleasurable events from your life can lead to emotional exhaustion, depression and physical illness. Caregivers have a right, even a responsibility, to take some time away from caregiving.
Being an educated consumer is one of the best ways to set up your rotating schedule and take the best possible care of your senior loved one.
Hiring the caregiver
Whether you are hiring on your own or hiring a reputable home health agency to fill the needs of your rotating schedule, it is important to understand the options you have and the risks you can be taking if you don't do your homework.
Angela Rocheleau has 25 years of experience in the home health care industry focusing on leadership roles for the past two decades. She serves on the Better Business Bureau board of Central New England and the Executive Board of the Mass Council for Home Care Aides.