By Angela Rocheleau
No matter how old you are some things never change. When mom said, "You go wash your hands or NO dinner," she was correct.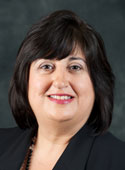 However, a lot has changed over our lifetime — including the way food is prepared, produced and distributed. It used to be that food was produced close to where people lived. Many people shopped daily and prepared and ate their food at home. Today, food in your local grocery store comes from all over the world and nearly 50 percent of the food we eat is prepared for carry out and restaurant meals.
Another thing that has changed is our awareness and knowledge of illnesses that can be caused by harmful bacteria in food. So washing just your hands is not enough, especially during the spring and summer months. If you are the caretaker of an older adult, be aware that during the coming warm months they are more susceptible to food borne illness.
Everyone's health is different, including his or her ability to fight off disease, and immune systems weaken as we age. In addition, stomach acid also decreases, as we get older; stomach acid plays an important role in reducing the number of bacteria in our intestinal tracts thereby reducing the risk of illness. Also, underlying illnesses such as diabetes, some cancer treatments and kidney disease may increase a person's risk of food borne illness.
Sometimes people think their food borne illness was caused by their last meal. In fact, there is a wide range of time between eating food with harmful bacteria and the onset of illness. According to the Food and Drug Administration, food borne bacteria takes one to three days to cause an illness, but a person could become sick anytime from 20 minutes to six weeks after eating some foods with dangerous bacteria. It depends on a variety of factors, including the type of bacteria in the food.
Bacteria in food can be dangerous, but is often easy to prevent. Those preparing it for seniors should follow the basic rules of food safety in fighting bacteria:
•Wash hands and surfaces often — Bacteria can be present throughout the kitchen, including on cutting boards, utensils, sponges and counter tops.
•Wash your hands with warm water and soap before and after handling food, using the bathroom or handling pets.
•Wash your cutting boards, dishes, utensils and counter tops with hot water and soap after preparing each food item and before you go on to fixing the next food item.
•Consider using paper towels to clean up kitchen surfaces. If you use cloth towels, wash them often in the hot cycle of your washing machine.
•Rinse raw produce in water. Don't use soap or other detergents. If necessary — and appropriate — use a small vegetable brush to remove surface dirt.
Angela Rocheleau has 25 years of experience in the home health care industry focusing on leadership roles for the past two decades. She serves on the Better Business Bureau board of Central New England and the Executive Board of the Mass Council for Home Care Aides.