By Linda T. Cammuso
Until now, Massachusetts residents were prohibited from providing direct financial support for the care of a surviving pet upon the owner's death. They could only name a caretaker for the pet, leave money to the caretaker, and hope that the caretaker did the right thing. However, there was no legal obligation for the caretaker to spend the money on the animal's care, or to even keep the animal.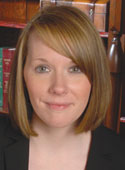 Pet owners in Massachusetts may now take comfort in the fact that they can legally provide for their beloved animals if they become disabled or die. On Jan. 7, Gov. Deval Patrick signed a law authorizing the creation of trusts to provide for the care of pets, joining 42 other states that have similar statutes. The new law, which goes into effect in April, applies to all types of pets.
Under the new law:
•Pet owners may establish a legally valid trust for the care of pets following the owner's death. The trust would remain in effect until a date specified by the owner or until the pet dies. Those entrusted with the care of a pet would be precluded from using the funds for any other purpose.
•If a person or organization believes that the money set aside in the trust for pet care is being misused, there are legal avenues to enforce the deceased owner's wishes.
In response to the new law, the Massachusetts Society for the Prevention of Cruelty to Animals observed that now "pet owners will be assured that their directions regarding companion animals will be carried out." Pet trust funds are a growing trend in the United States but they are not an American-only practice. England has allowed provisions to benefit pets and other animals in wills for over a century.
Along with many of my colleagues, I am personally excited about this most welcome development in Massachusetts law. Dogs, cats and other loyal companions are an important part of many people's families. Seniors whose children have long since left the home or who have suffered the loss of a spouse often come to appreciate the enrichment that pets bring to their lives.
Horse owners also face a unique dilemma when it comes to continuity of care for their pets. The time, expense and environmental issues associated with horse ownership make it difficult to adequately provide for horses when an owner dies or becomes disabled. The use of a trust can ensure that there are adequate funds available to ensure the proper care and companionship of these animals.
Until now, Massachusetts residents have not had truly effective options to provide for their pets post-mortem. This new law provides a much needed solution.
To secure your pet's future, contact an estate planning.
Linda T. Cammuso, a founding partner at Estate Preservation Law Offices and an estate planning professional, has extensive experience in estate planning, elder law and long-term care planning. Linda may be reached at www.estatepreservationlaw.com or by calling 508-751-5010. Archives of articles from previous issues can be read at www.fiftyplusadvocate.com.