By Tracey Ingle
It's true, like most government entities, the Department of Veterans Affairs is rife with abbreviations.  VA alone is an abbreviation.  In dealing with nonservice connected disability benefits, we're faced with IVAP and UME on a daily basis.  But what the heck do these acronyms mean, and why do you care?  I'll tell you.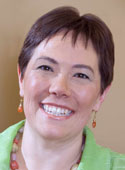 While some veterans receive compensation for being disabled during their service, others receive pension to help pay for medical expenses associated with a nonservice related disability. This is more commonly known as the Aid and Attendance benefit. These veterans must show a financial NEED for this pension.  The VA looks at a veteran's IVAP in order to determine if they qualify. There's the first acronym – IVAP.
Veterans only qualify for Aid and Attendance related pension benefits when their IVAP is less than the benefit amount.  IVAP stands for "Income for VA Purposes", and it's probably not what you'd think.  It's the veteran's household income, minus all UMEs.  Uh oh.  There's another acronym.  Let's dissect that one first.
A UME is an Unreimbursed Medical Expense: regular, recurring expenses that are not paid for by Medicare or any other insurance.  These might be your insurance premiums, co-pays, home health aides, adult day care expenses, or even costs of assisted living or nursing home care.  The key is that they recur on a regular basis, usually monthly, but also weekly or quarterly.
Now, back to IVAP – the veteran's household income minus all unreimbursed medical expenses or UMEs.  It might be easier to look at an example.  Let's say our veteran, Sally, is single, lives alone, and due to her early stages of dementia is no longer able to work or drive.  Her doctor has recommended that someone help her with her daily routine, in this case, with getting washed up and dressed in the morning, and making sure she has at least two good meals each day.
Sally has income from social security of $1,200 a month.  She also has a $500 monthly check from her years of working.  And her money in the bank pays another $200 a month.  Sally has total income of $1,900.
Sally also has unreimbursed medical expenses.  She pays $98.40 for her Medicare premium, and another $175 monthly for her health insurance that covers her medical co-pays.  Then there's another $48.60 a month for her Medicare Part D coverage.  Finally, Sally took her doctor's advice and pays a home health aide to help her to the tune of $1,500 a month.  Sally's total UMEs are $1,822.
To calculate Sally's IVAP we start with her total income and subtract her UMEs: $1,900 – $1,822 = $78.  Assuming Sally qualified for the Aid and Attendance benefit, she would receive a pension from the VA for the difference between the monthly benefit amount, in this case $1,644.67 and her IVAP, $78.  So, Sally's pension would be $1,644.67 – $78 = $1,566.67.
This was a very simple example.  There are always "what if" scenarios like when a veteran's IVAP is negative, or the veteran is married (whose income and UMEs are counted?).  Hopefully this gives you an idea, though, of what the VA is looking at in determining benefit amounts.
Tracey Ingle is the Probate Puzzle Person and Principal of Ingle Law.  She can be reached at 508-281-7900 or tracey@inglelaw.com or go online at https://www.inglelaw.com/. Read more at www.fiftyplusadvocate archives.