By Angela Rocheleau
Families plan for vacations and life events, but somehow they postpone the most important plan, care for an elderly loved one during the summer months. There are two phrases we use in our advice to these families: Think outside the box and also substitute guilt feelings with eyes and ears. Here are some examples of what I am referring to.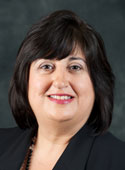 Q. Our senior mom lives alone and recently when we visited I noticed that she is losing weight, she seems lethargic and her clothes are dirty. I feel really bad but there is no way I can be there all the time and she refuses to move. What should we do?
A. This is clearly a situation where you need eyes and ears around your mother when you can't be there. More than one out of five families is facing the same dilemma with our aging population. Don't wait until the situation has hit a crisis level to begin taking action.
Your mother may just be feeling her age or perhaps is dealing with some health issue. You want her to be safe, secure and taken care of but your schedule does not allow this. Now is the time to explore support systems for your mother's well-being with private duty help from a reputable, experienced agency. Perhaps only a few hours a day to start will be all the eyes and ears you need. This will be a great introduction and an opportunity for your mother to become comfortable with having an aide around to help. It may help to ease your guilty feelings as well.
Q My elderly uncle wants to go to our wedding out of town. How can I deal with that when I am the bride? We have a small family and no one else is willing to devote their time to assisting him. He does have some home health aide assistance but that is only at his house.
A. Many seniors are automatically excluded from family events because no one wants to be responsible for them around the clock or even just during the occasion. It is time to think outside the box when dealing with a challenge like this. Why shouldn't they be part of the festivities whether it's a wedding, an entertainment event or even a vacation? Seniors want to have fun too.
This is a good time to explore private duty health care agencies that have multiple offices. For example you may be familiar with an agency in your uncle's hometown that has a branch or affiliate in the location of the event. Arrangements can be made for seamless care for your uncle or any elderly family member by contacting them. He may even have the same aide accompany him that he is already familiar with. If not, at least the family has already established a relationship with the agency and is comfortable with their business practice. Your elderly family members don't have to be left out of the family fun.
Angela Rocheleau has 25 years of experience in the home health care industry focusing on leadership roles for the past two decades. She serves on the Better Business Bureau board of Central New England and the Executive Board of the Mass Council for Home Care Aides.