By Tracey Ingle
I talk with a lot of veterans who are disappointed they don't qualify for a Veteran's Pension, and dismiss the whole subject from their minds. This is a common mistake. The pension benefit is usually needed at a time of crisis, or right after. It's a time of being overwhelmed, confused and trying to get too much done without the right support system yet. There is plenty that can be done now to reduce the stress you will undoubtedly experience later.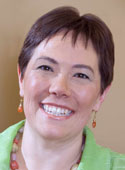 •Develop a life care plan — Many of us have emergency plans for how we'll react to a storm, a power outage and any number of the curves life throws our way. But do you have a plan for how you will react to long-term illness or disability? A Life Care Plan is essential, especially for folks in their 70s and 80s. And the time to create that plan is before you need it, while you have the luxury of time to think and reflect. Talk with the members of your family who are likely to be part of your support network. Consider how your Veteran's Pension can help, by giving you options. Which might you be willing to try? The senior center? An adult day care? Assisted living residence?
•Save all your medical receipts — Many veterans qualify for a pension earlier than they realize. Qualification is heavily based upon unreimbursed medical expenses, which can add up quickly. Keep all your medical receipts so you can review them periodically. There's some math to do to see if you qualify. Add up all the regularly recurring medical expenses you paid for (for you and your spouse), the ones for which there was no insurance reimbursement. Subtract those from your gross household income. If the difference is less than the pension benefit available, you qualify. In order to qualify for the full benefit, the result must be zero or less. But even if the result is greater than zero, you might still qualify for a partial pension.
•Update your estate plan — If you find you have sufficient medical expenses to qualify for a Veteran's Pension, but have too much net worth, updating your estate plan might make all the difference. A well placed trust can help protect assets and qualify a veteran for a pension. Make sure you work with an attorney accredited by the Veteran's Administration to counsel veterans on pension benefits and well-versed in Medicaid benefits. Otherwise, you may be in for a shock — things you may do to receive a Veteran's Pension could disqualify you from Medicaid later. You need an attorney who can help you avoid or plan for both challenges.
Just because you may not need or qualify for a Veteran's Pension yet, doesn't mean you don't need to be thinking about it. The more you can be prepared for the day you do need it, the less stress you'll have. Your family will thank you. You'll also thank yourself.
Tracey Ingle is the probate puzzle person and principal of Ingle Law. She can be reached at 508-281-7900 or tracey@inglelaw.com or go online at https://www.inglelaw.com/. Archives of articles from previous issues can be read at www.fiftyplusadvocate.com.