By Jean E. Keamy, M.D.
Until recently, choices in cataract surgery were simple. The cloudy lens or cataract was removed  during surgery. Decades ago there was no such thing as an intraocular lens. Patients were left aphakic after cataract surgery. This means that no lens replaced the natural lens.  Vision was corrected with thick "coke bottle" glasses.  In more recent decades, the development of intraocular lenses eliminated the need for thick glasses.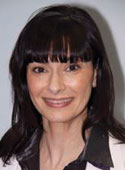 The traditional intraocular lens is monofocal. That means it can correct for one distance. It will correct vision for either distance or reading but not both. It does not correct for astigmatism. The monofocal distance corrects for one focal length, making glasses necessary for either reading or distance or both in cases with astigmatism.
Recent technological advances in intraocular lenses have made correcting vision for both distance and reading possible. Multifocal lenses and presbyobic lenses work on different optical principles.  Some of these advanced  lenses include the  Restor lens, the Technis multifocal, and the Crystalens. These lenses allow patient to read and see distance after cataract surgery. These "premium lenses" are considered elective by insurance companies. They can cost anywhere between $2000- $2500 per lens or eye. 84% of patients with multifocal lenses no longer need glasses; however, some patients may find they need glasses for a particular task or in certain lighting conditions.
The multifocal lenses at this point still do not correct for astigmatism. For smaller degrees of astigmatism, limbal relaxing incisions or LRI can be performed on the cornea during cataract surgery. The tiny incision can reduce the astigmatism. The multifocal lens can be inserted when the cataract is removed. The combination of the LRI with multifocal lens corrects the astigmatism, distance vision, and reading vision.
Another option is to perform cataract surgery with a multifocal lens, and then reduce the astigmatism with LASIK or PRK laser vision correction after the cataract surgery in the office.
For patients who are have an astigmatism and who desire just clear distance or clear reading vision without glasses,  a Toric intraocular lens can be inserted at the time of surgery. This lens is also a "premium" elective lens, costing between $800-$1100 per eye.
These lenses are all inserted in a similar fashion to the traditional monofocal lens.
Usually additional preoperative measurements are taken to insure the accuracy of the
Lens selected. Lenses are not one size fits all. Measurements of the eyeball length, corneal curvature, preoperative astigmatism, chamber depth,  and size of the eye are all important factors in the calculation of the lens power.
In the future, a TORIC multifocal lens is anticipated. It would correct for distance, reading vision, and astigmatism at the same time. Research continues to explore customized intraocular lenses that correct all aberrations in the eye. Future intraocular lenses for cataract surgery will make vision even more clear, simulating the vision of a 20 year old.
Dr. Jean Keamy is a board certified ophthalmologist specializing in cataract surgery, refractive surgery, eye lid surgery and diseases of the eye. She owns Keamy Eye & Laser Centre on 24 Lyman St. in Westborough and can be reached at 508-836-8733. Learn more at www.seemedrkeamy.com