By Tracey Ingle
Even in the best of times, veterans face all sorts of problems: needing to afford home health care or an assisted living apartment, to appealing disability claims and recharacterizing discharges. In our current economy, veterans are facing these as well as other economic and legal troubles.  For those needing help, there are several places to turn.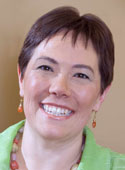 Veteran Service Officers – Massachusetts is one of the only states in the nation providing services to veterans, including fuel assistance and annuities to name a couple.  Each town has its own local Veteran Service Officer who is tasked with educating veterans about the benefits they can get, and applying for those benefits.  Even if you think you aren't entitled to Federal Veterans Benefits, talking with your local Veteran Service Officer is a must.  You can find yours by calling your Town Clerk, visiting the Massachusetts Veterans' Services website, www.mass.gov/veterans and clicking "Find local VSO" in the lower right corner, under Quick Links.
American Legion – Chartered in 1919, the American Legion is a veterans' organization devoted to mutual helpfulness.  Veteran members mentor youth programs, advocate patriotism and honor, promote strong national security, and devote themselves to fellow servicemembers and veterans.  Members of individual posts will help veterans with benefits, including Legion specific Temporary Financial Assistance (TFA).  TFA was established early on to help children of deceased or disabled veterans at home, when other state and federal programs are not available.  In 2008, the program provided nearly $706,000 to 640 families, benefiting 1,462 children.  The Legion's website, www.legion.org has more information on TFA, and finding your local post.
Veterans of Foreign Wars of the United States – The Veterans of Foreign Wars has a long tradition of support through veterans and community service programs and special projects.  Wheter it is providing free phone cards to the nation's active-duty military personnel, or raising money for the World War II memorial, the VFW works to "honor the dead by helping the living."  Membership in the VFW is open to U.S. veterans with honorable service in the U.S. Armed Forces in an overseas conflict, verified by the award of an approved campaign medal, hostile fire/imminent danger pay or sufficient time in Korea.  Like the American Legion, VFW members will also assist with benefits and helping veterans to make the right connections.  You can find your local VFW Post at www.vfw.org, or following the VFW on Twitter and Facebook.
Tracey Ingle is the Probate Puzzle Person and Principal of Ingle Law.  She can be reached at 508-281-7900 or tracey@inglelaw.com or go online at https://www.inglelaw.com/.